UK Visa Appeal Case
Appeal services (Outside the UK)
We have been working close with one of the most reputated Law Firm of the UK Everest Law Solicitors. We feel proud to announce that we are the first AUTHORISED AGENT from Nepal to accept the cases on their behalf. Kindly Contact us on 9803211081 or 9818132000 or 9823001100 for support for appeal.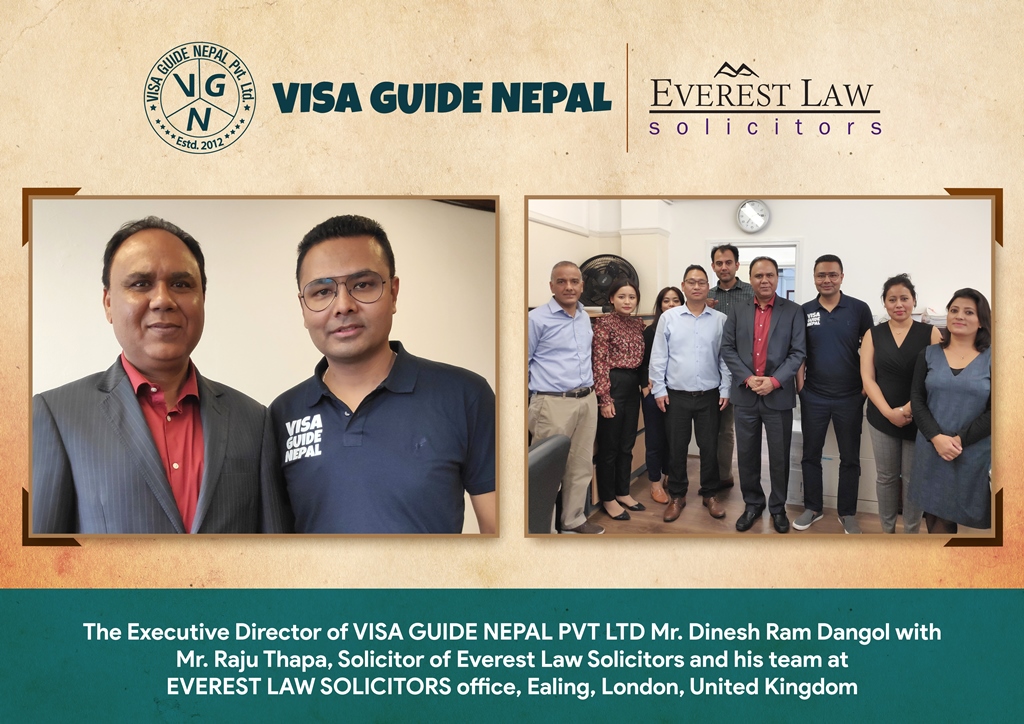 Please be informed that all the refused cases can not appealed. The right of appeal is not granted to Visitor Visas and for the refusal of Point Based i.e. Tier 1, 2, 4, 5, the full right of appeal is not given, however, the administrative review rights is given. So in case of appeal rights is given, the following process needs to be followed.

Appeal Lodgment Deadline
Notice of Refusal which is received by Applicant Outside the UK.
After getting refusal letter from Embassy, High Commission or UK Visa Application Cetnre, applicant needs to appeal within 28 days from the date of receipt of the refusal letter.

Start of Appeal
It is very vital to have the professional representation to increase the chance of changing the negative decision of High Commission or Immigration into favourable one. So our highly professional solicitor who are present in the UK will be handed over the Appeal cases and they take the further action from filing of Appeal with a well drafted and documented grounds of appeal, hearing of the appeal till applicant gets final decision.

Administrative review Process
If the Points-based system visas outside the UK was refused, then the applicants are given the Administrative Review rights as they are not given the full right of appeal. If the applicant is sure that the assessing authority of British High Commission of UKVI made an error in refusing the visa application under the points-based system. The review will look at whether the claimed points were correctly assessed by the entry clearance officer.

If your visa is refused and you would like to know whether you can appeal or not, you can contact us on 9803211081 or 016211841.