Can Over 30 yrs or Adult Dependent Child of Ex British Gurkha get UK Settlement Visa?
February 09, 2019 1790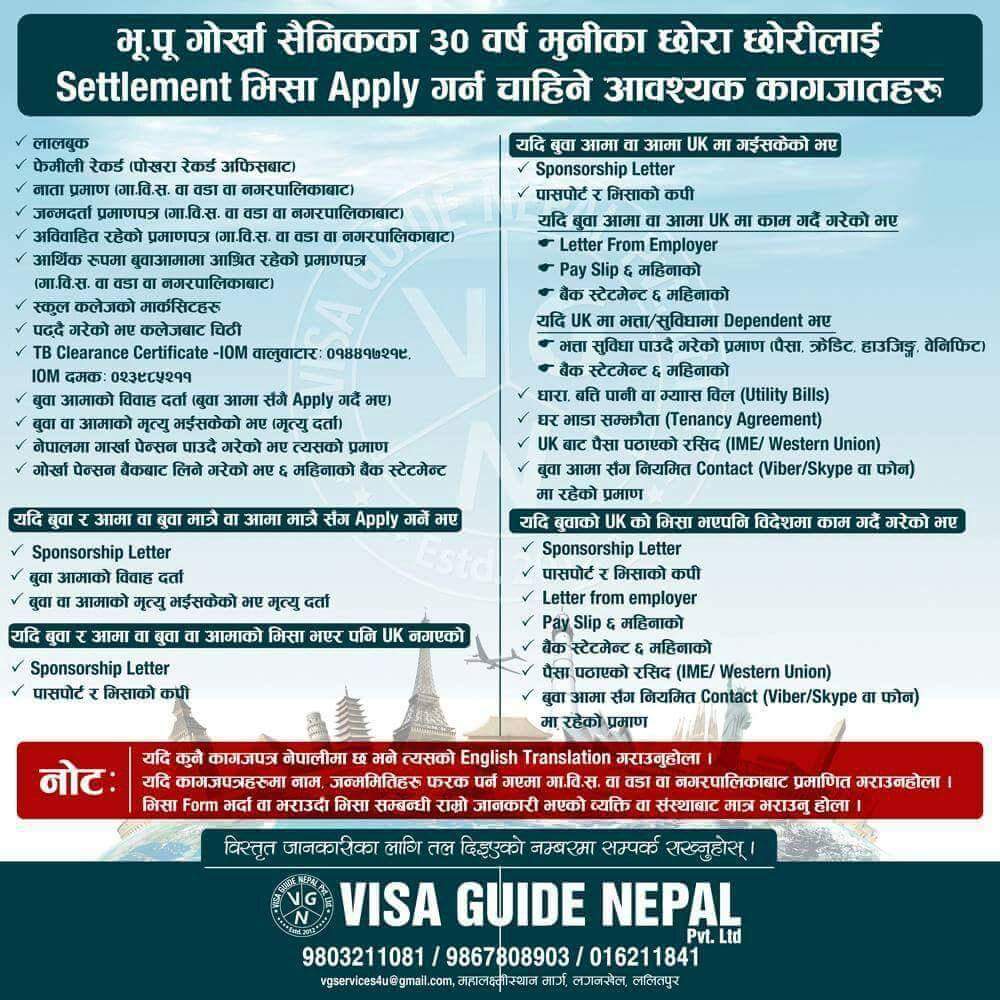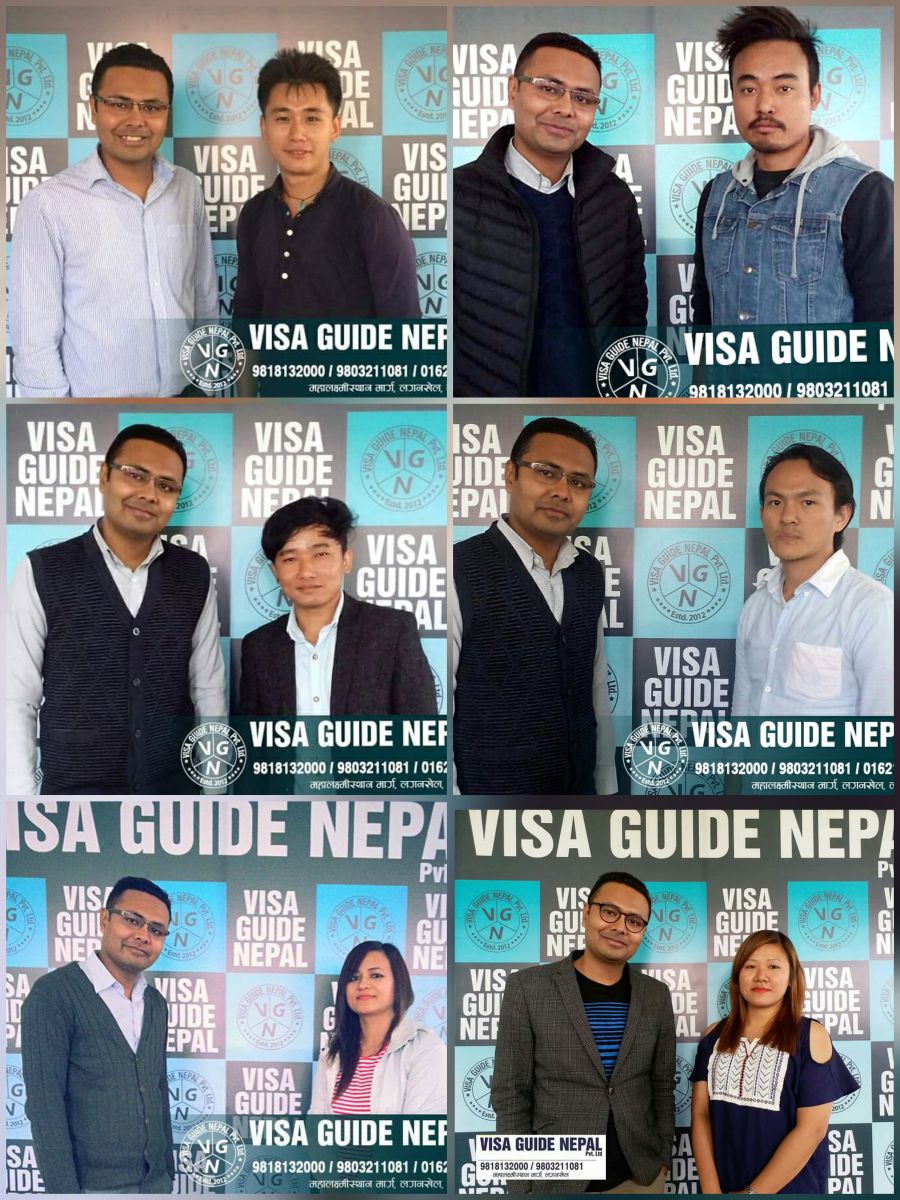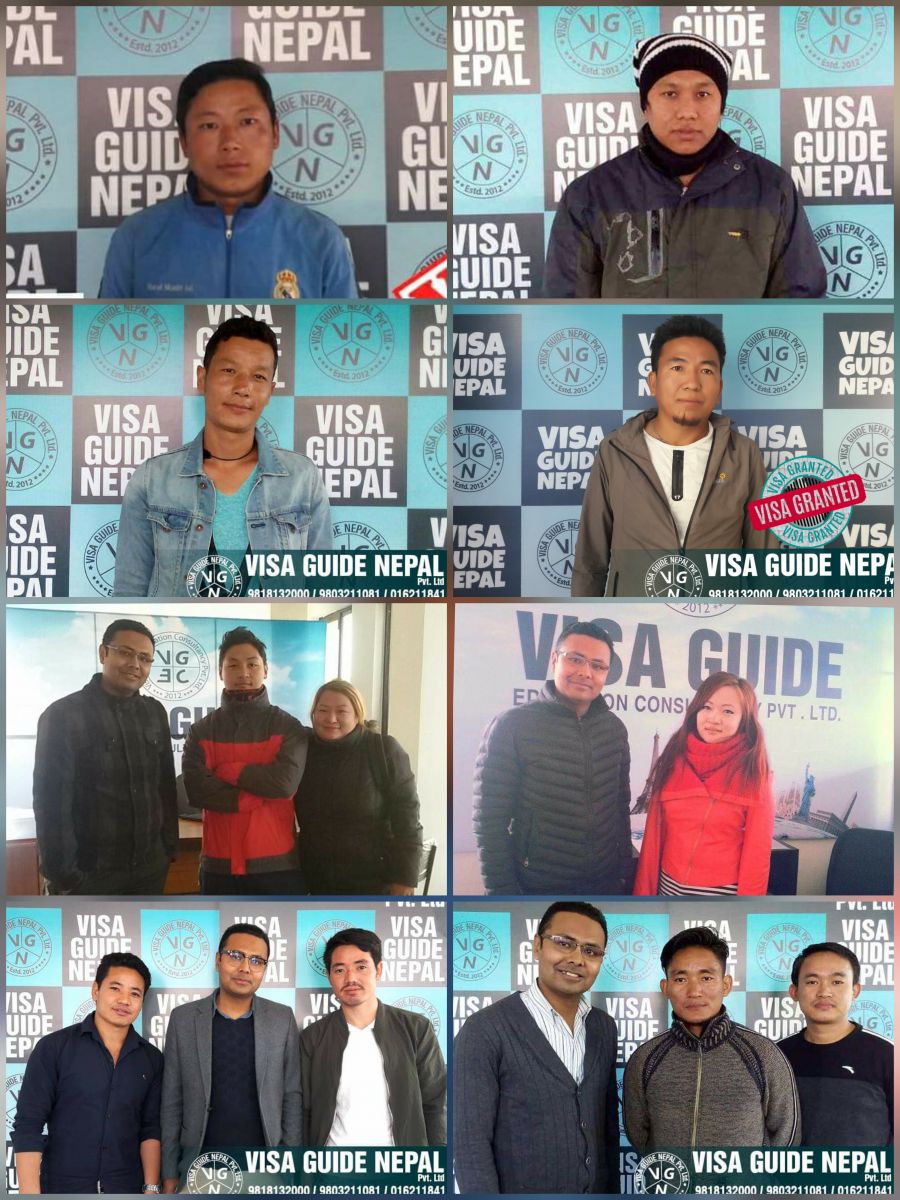 "Can over 30 adult depandent children of former British Gurkha apply for UK Settlement visa or not?".. "What is chances of positive outcome or success rate of visa application of Adult Dependent children of Ex British Gurkha.... This is the question Visa Guide Nepal deals on regular basis.
The answer for that question is ... Any visa can be successful but it depends upon the circumstances of the particular case. So unless and until we get through the case we are not able to let the applicant know about the chances of getting visa. The outcome of Visa depends upon the financial and emotional dependency of the applicant. So on the basis of the circumstances, the success rate of over 30 adult dependent cases of Ex British Gurkha depends.
Guidance / Checklist / Required Documents / Requirements for the Visa Application of Under 30 and Above 30yrs dependent Children of Ex-British Gurkha (Eligibility)
Ex –British Gurkha's Passport and Visa Copy with all the arrival and departure stamp.
Sponsor's Residence Permit Card
Certificate of service (lal book)
Family Record or Kindred Roll
Letter from Sponsor's Employment OR Proof of Pension Credit/Benefits letter
Original Pay slips for last 6 months and P60s
Original Bank statements for at least 3 months and maximum 6 months
Sponsor's Utility bills (water/gas & electricity), Council tax bill (anyone or all if available) for last 3 months - Original
Original Sponsorship Undertaking Form & Signed Statement of Sponsorship of Sponsor
Sponsor's Spouse's Marriage Certificate (If applicable) - Original - Translated and Notarized
Spouse's Ex-Spouse Death Certificate - Original - Translated and Notarized (If Sponsor is a Gurkha Widow)
Immigration Housing Report for the Sponsor's property - Original, Sponsor's Tenancy Agreement & House Rent OR Sponsor's Property Title Deed & Mortgage Bank statement - Original
Money Transfer Reciepts i.e. IME, Western Union - Original
Proof Of Communication
DOCUMENTS TO BE PREPARED IN NEPAL
Applicant's Passport - Original + 2 photocopies
Application Fees and TB Screening Certificate from IOM, Baluwatar Kathmandu, Ph:+977-014417219.
Application Form filled Online
Verification of Relationship Certificate - Original - Translated and Notarized
Birth Certificates of applicant = Original = Translated and Notarized
Unmarried & Unemployed Certificate – Original – Translated and Notarized
Educational Documents i.e. SLC, 10+2, Degree Documents & Letter from College confirming attendance (If applicable)
Character Reference Report - Original (IF applicable)
Applicant's Family photographs
Gurkha Dependents Over 30 , Under 30 , Gurkha Immigration News, Gurkha Settlement Rights